Installation and working with WESTERNS on an iPhone and iPod touch or another type of PDA :
Any PDA which has a contact application, or even more so a database application should handle WESTERNS without any problem, especially if it can import .TXT files.
To make things simple, on iPhone and iPod Touch, you now have :
- Bento for iPhone and iPod touch
- FileMaker for iPhone and iPod touch
Here is a vue of the Western movie database handled by Bento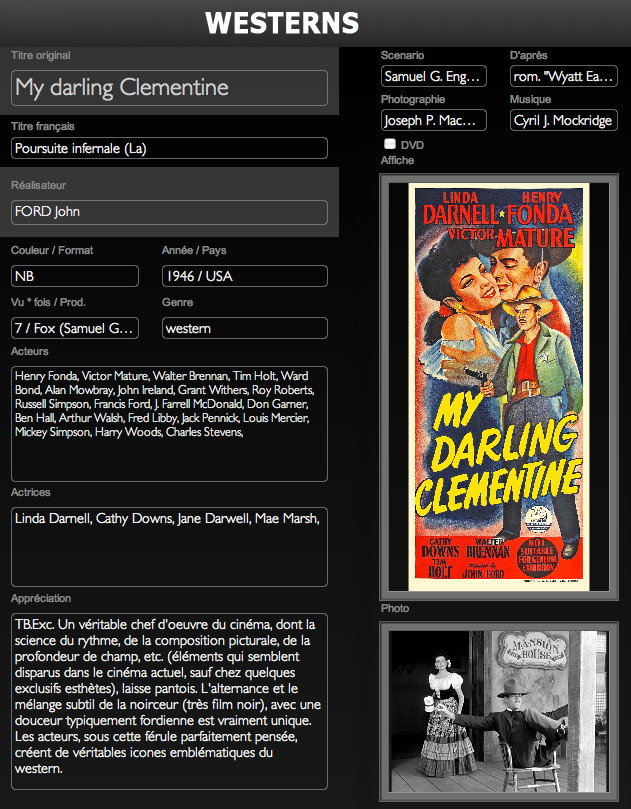 Westerns includes Classic westerns, B Westerns, spaghetti Westerns, best Westerns and old Westerns
Not so long ago, when those Apple products did not exist, we had a great PDA made by

. It was perfectly suited to handle a database such as WESTERNS.

James Stewart and Donald Crisp in "The man from Laramie", a film by Anthony Mann
A few major Westerns heroines